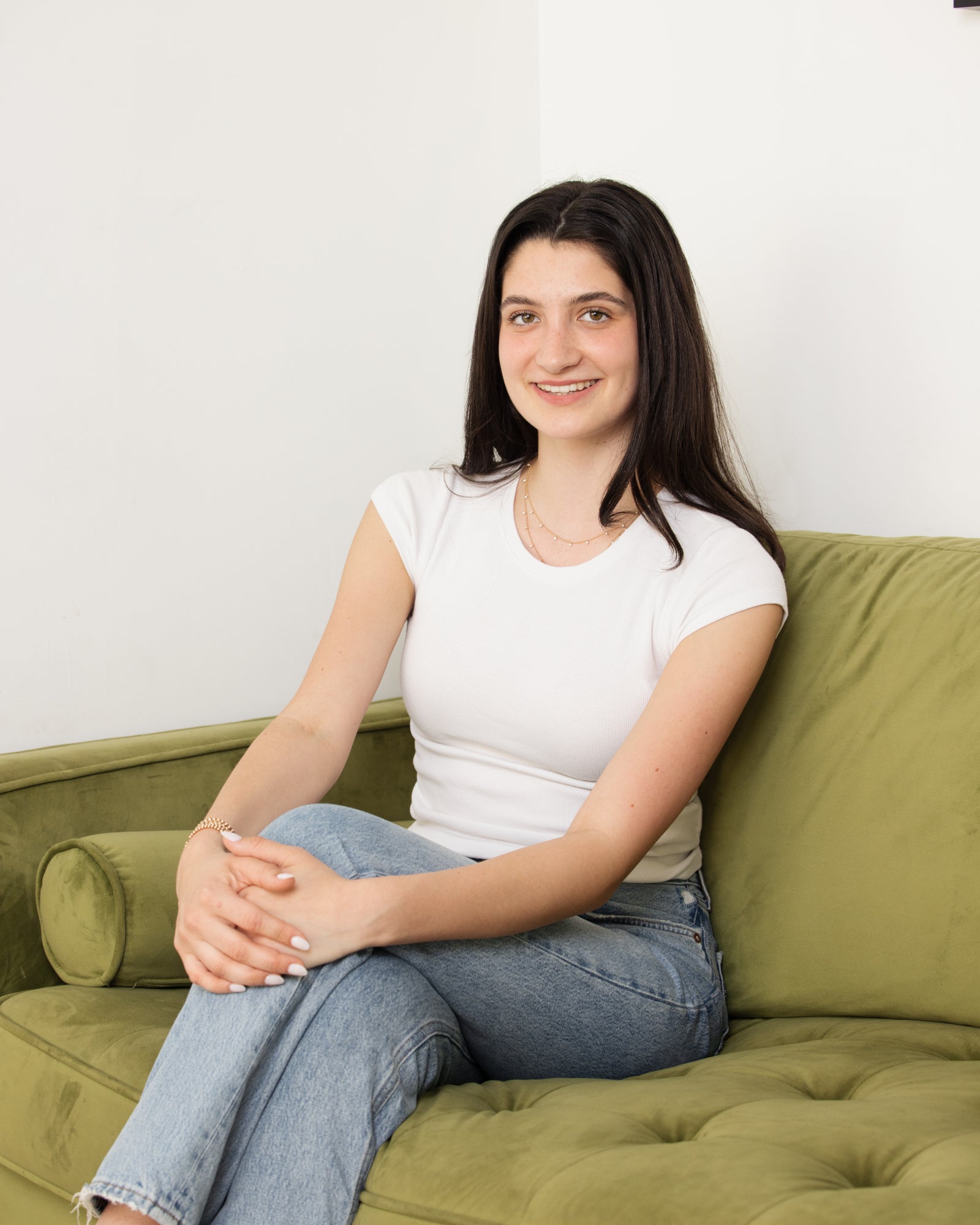 FOUNDER OF GEMINI BEAUTY
Meet Joann Zehenni
Hi! I am Joann Zehenni, the founder and CEO of Gemini Beauty and a dedicated beauty entrepreneur on a mission to create clean, vegan, and cruelty-free skincare solutions for all skin types. My vision is to focus on the dualtiy of
beauty: looking at your skincare routine with a specific and holistic lens.
Inspired by my family's heritage and story with sensitive skin, I began working on Gemini Beauty when I was around 15 years old. I aim to craft a line that inspires comfort and confidence using unique fruits and vegetables. You're a gem & I'm grateful you are here!
The Story Behind Our Name
Gemini Beauty is a representation of Joann's identity and her outlook on self-care. The significance of the name is twofold:

First, the astrological sign of Gemini is often represented by The Great Twins, Castor and Pollux. Her twin sister, Katherine, is a big part of who she is. (In fact, Katherine created our mantra, "You're a Gem!")

The second revolves around a gem of knowledge that was passed down to Joann by her grandmothers: the idea that beauty is two-sided. It requires a holistic perspective where daily care is just as significant as the specific, instant gratification solutions.

This philosophy is one she treasures dearly—and is excited to share with the world through Gemini Beauty.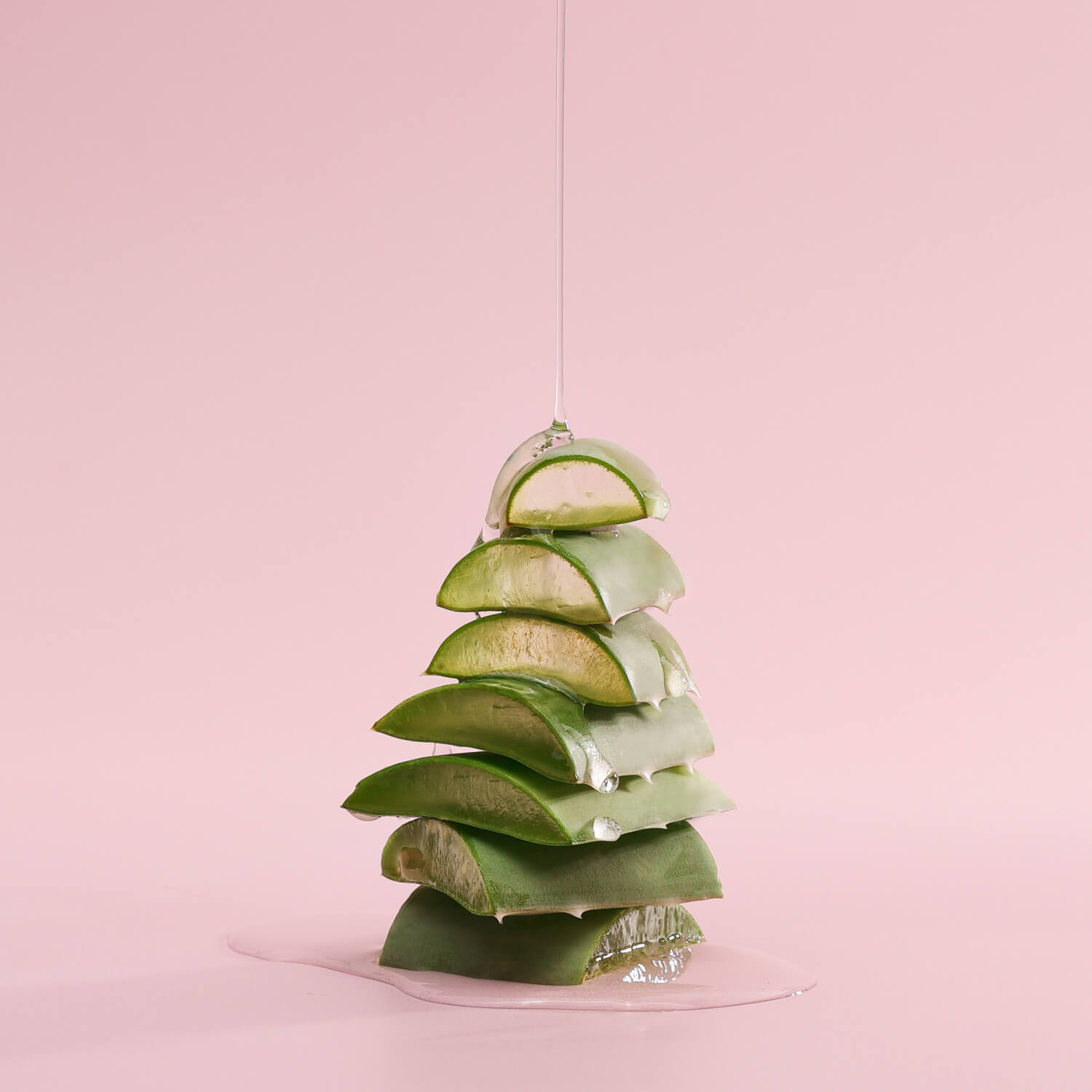 Our Ingredients
Gemini Beauty is the manifestation of Joann's past, present, and future: a minimalist, modern-day approach to skincare influenced by her grandmothers' use of fruits, teas, and herbs in home remedies and self-care treatments.

Every product is thoughtfully formulated with sensitive skin in mind, using ingredients inspired by Joann's Ukranian and Lebanese heritage.

We're proud to be:

✓ Clean
✓ Derm-Tested
✓ Sensitive Skin-Friendly
✓ Vegan
✓ Cruelty-Free
✓ Paraben-Free
✓ Phthalate-Free
✓ Gluten-Free
✓ Alcohol-Free
✓ Silicone-Free
Learn More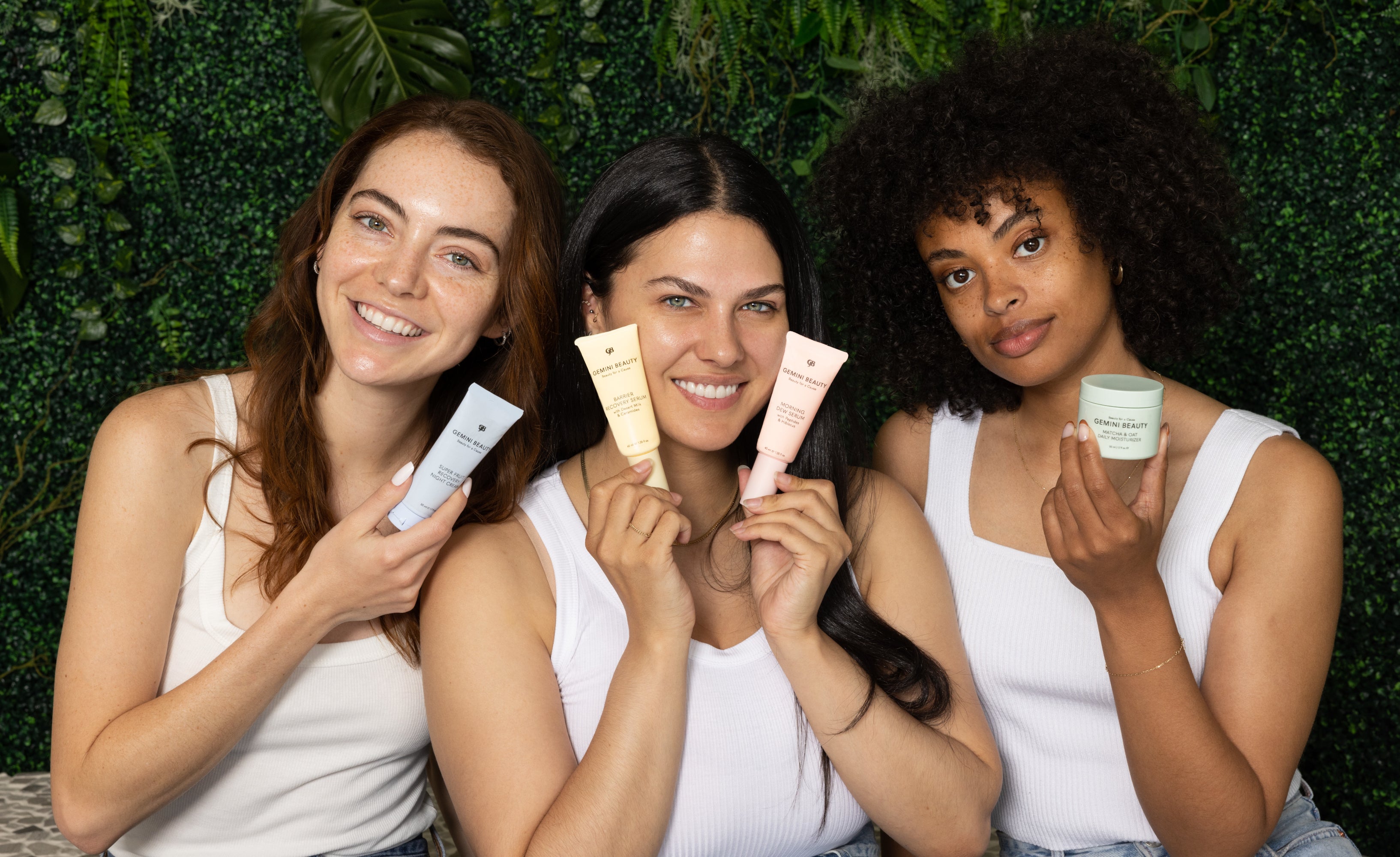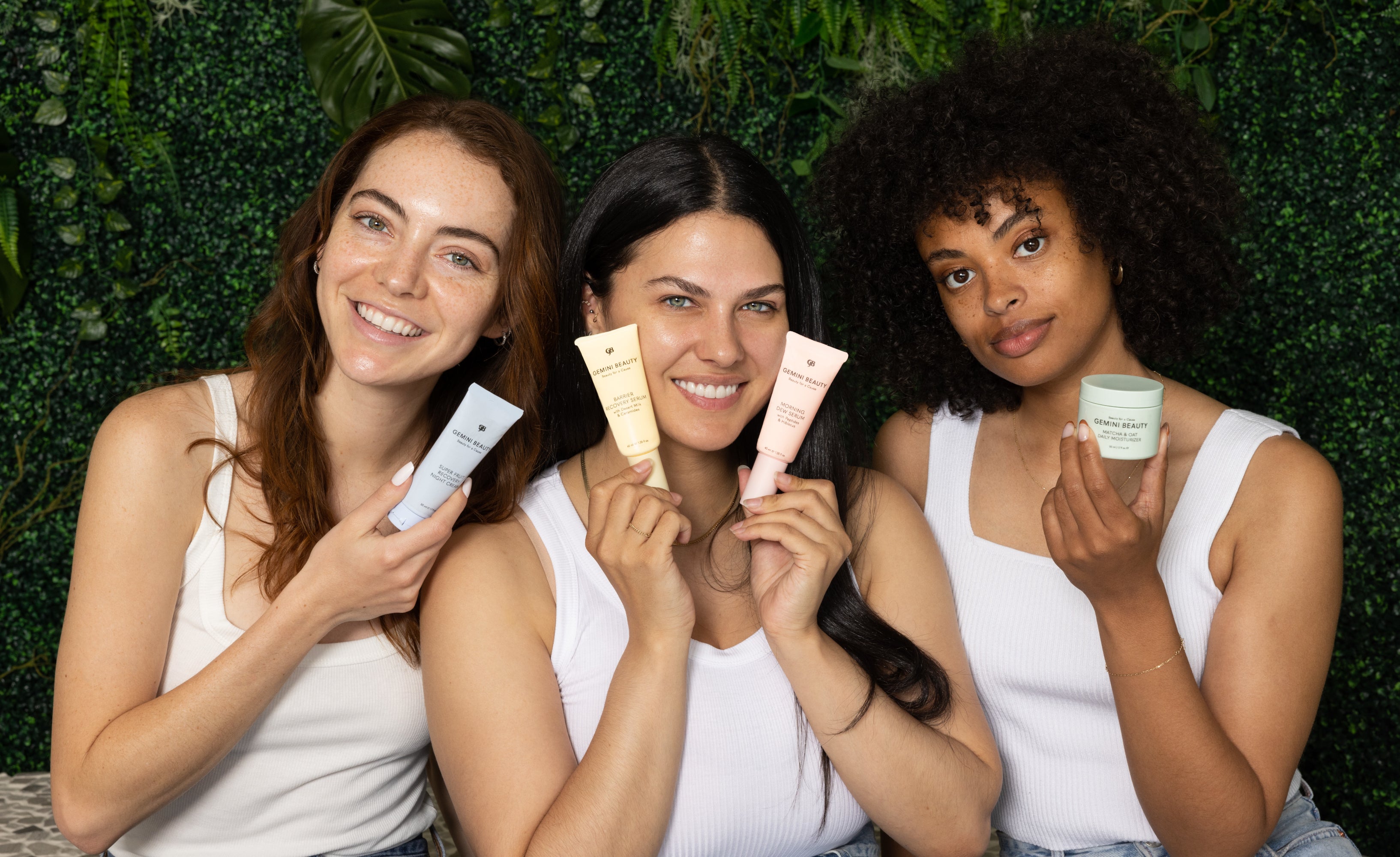 SUPER FRUIT RECOVERY

Wake up to deliciously soft, luminous skin. This multi-corrective gel cream cocoons skin in a moisture-locking layer of hydration-working to balance, brighten, and smooth while you sleep.

BARRIER RECOVERY SERUM

Comfort and restore the skin barrier. This milky serum is rich with replenishing oils yet virtually weightless in finish - sinking in beautifully to reveal softer, balanced skin immediately and over time.

MORNING DEW SERUM

Replenish and refresh skin. This energizing serum instantly delivers a burst of dewy hydration that smooths the look of any imperfections. Tired or dehydrated skin is revived with a bright, fresh-faced glow.

MATCHA & OAT DAILY MOISTURIZER

Moisturize and rejuvenate your skin. This pillowy, plush-to-the-touch cream is infused with a blend of soothing botanicals and antioxidant-rich extracts that help bring back the bounce to tired, dehydrated skin.

DISCOVER BEAUTY FOR A CAUSE

Reimagine your routine with You're a Gem, our exclusive skincare set that has you covered from AM to PM.

GET YOUR SET

​